Some of my favorite people in Healthcare are Certified Nursing Assistants (CNAs) and Medical Assistants (MAs). They are some of the hardest-working, under-appreciated, and usually underpaid people in Healthcare. They are the foot soldiers who deliver the frontline care in organizations. For those reasons, they can also make really good Healthcare IT professionals. If you are trying to make the jump from a CNA or MA into Healthcare IT,  or from Nursing to Healthcare IT, then this is the article for you. I'm going to outline a very specific plan that I believe will give you a good shot at getting an entry level Healthcare IT job in a year or less. It's a pretty long read, but if you'll stay with me and commit to put action behind what you read here, I think you will have a good chance of success.
Here are some skills you already have that position you to succeed in Healthcare IT:
You work in either a hospital, nursing home, or physician office, so you can handle a lot of tasks under pressure from the public as well as other clinicians
You already have some clinical processes down
You probably have access to some technology (EMR, supply systems, medical devices)
You know some medical terminology
You understand the needs and frustrations of patients
It's important to recognize that your skills and knowledge are cumulative, so as you begin your journey into Healthcare IT, you will build on what you already know, and become more confident with every step.
My focus is going to be on technical certifications as opposed to college degree programs. Having a traditional college degree is great, but my goal here is to help you get that first Healthcare IT job in less than a year. I am making a few assumptions here:
I assume that you have decent comprehension and communication skills
I assume you have only the basic computer skills
I assume that you are currently working as a CNA or MA, and that you have at least some exposure to some kind of technology in your current position
If you have no exposure to any technology in your current position (like a single physician office), and if you are really serious about getting into Healthcare IT, then you probably need to join a larger practice where you can get the technology exposure you need to get an IT position.
Let's look at the plan!
Month Zero
You have to start somewhere, so here is are the first steps you can take right now to start moving toward a career in Healthcare IT:
Let your manager know that you want to be a Super User or Subject Matter Expert for any technology that you already use
Ask if you can be included in meetings with your IT staff when they evaluate new software or coordinate with your department on updates or other requests
Join LinkedIn, the leading professional social media site. Even if you don't have much experience, you can still create a profile that highlights where you are and where you want to be. You can then join Healthcare IT related groups within LinkedIn and start connecting with others in the Healthcare IT space. Don't underestimate the power of social media.
Next, you can also log into Meetup and find professionals to connect with in person. There are groups for just about any interest that meet at public places in local regions.
Next, familiarize yourself with CompTIA, one of the leading certification organizations that helps people develop the skills to land entry-level IT jobs. Some of the certifications that I will recommend are:
IT Fundamentals
A+ certification
Network+ certification
Months One through Three
Build solid skills in Microsoft Office (Word, Excel, PowerPoint). There are some MS Office certifications, but they're really not needed for most jobs. Use books, hands-on, YouTube. Whatever it takes to get up to speed on MS Word, Excel, and PowerPoint.
Get your first certification by studying for and passing the CompTIA IT Fundamentals program. You can find an IT Fundamentals prep course at many community colleges. The CompTIA site also lists training partners in many locations for some of their certifications, but last time I checked, I didn't see many training partners for this exam. There are quite a number of training partners for some of the other exams though. Just keep in mind that these will be private for-profit training centers that will likely charge more than a community college or tech school. The IT Fundamentals certification will help you build the technical foundation that you will need to continue.
Months Four through Six
This is your three month check-in. Here are the accomplishments you should have achieved by now:
You should be developing Microsoft Office skills. If you are strong in MS Word, but not so good with Excel, dedicate some time to that. Here is a post on Excel Skills for Healthcare IT.
You should have your CompTIA IT Fundamentals certification. Don't forget to update your LinkedIn profile with your recent certification!
You should be building your professional connections from LinkedIn, and everyone you know should see that you are serious about getting into Healthcare IT.
If you're still at your CMA or MA job, you should now be getting included in at least some IT related functions at your current job.
If at this point your manager has not done anything at all to support your desires to learn about IT in your current organization, it might be time to look for something else.
It's now time for your next certification. There are a couple of routes you can take now. These options will need for you to do a little self-evaluation and soul searching as to how technically inclined you might be.
Option 1: From your IT Fundamentals studies, you may be feeling more inclined to operating systems, servers, and networks. If so, then you could be heading down the path of a more technical analyst or systems administrator role. You can then consider some Windows certifications. Consider the MS Windows 10 certification (697-1, 697-2) and Windows Server 2012 certification (410, 411). These certs are developed by Microsoft. Just as with the CompTIA course, you can search for community college prep courses or training partners from the Microsoft certification site. Depending on how fast you learn and how much time you have outside of work, you may get one or both of these out of the way in three months.
Option 2: If you feel like you are not quite ready for a Microsoft class and want to focus on the Healthcare applications side of things, then you could stick with CompTIA for a few more months and get the Healthcare IT Technician certification. It covers concepts used by applications analysts. The certification description on the website has a comment about it not being for medical staff such as MAs, but that should not discourage you, as you are going into IT in order to move away from your current position. The Healthcare IT Technician course does however have a prerequisite of the A+ certification. So, if you plan on going this route, getting both certifications done might take more than three months.
Months Seven through Nine
This is your six month check-in. By now you should have:
Decent Microsoft Office skills
At least two technical certifications under your belt
You should be continuing to build your professional network, and should be exchanging ideas on professional Health IT groups on LinkedIn
You should also be getting some IT exposure on your current job
As I mentioned in earlier sections, if you are still getting no career development support at all from your current employer, it's time to look for something else. Even if it's a lateral move to another CNA or MA position, it may be worth doing if the career development opportunities are better in a new organization. Also, there's no reason why you can't start applying for some entry level IT positions at local hospitals or Healthcare IT vendors in your area.
Show your training and presentation skills
Having the technical skills is great, but if you don't have the people skills to interact with your customers, it will be hard to get started. One of the best ways to show that you are developing the needed IT skills is to demonstrate your training skills. One of the best ways to showcase your training skills is to create a quick YouTube video highlighting a specific subject. Your video subject doesn't have to be anything complex. Picture yourself opening with "Hello, my name is ___, and today I'm going to show you in 10 minutes how to…"
Install a printer
Troubleshoot a PC issue
Understand how technology is changing Healthcare
Understand the basics of client/server architecture
If you've never done a video, you will need to learn all the lighting and set ideas to record something that looks decent. And of course the best place is to learn how to shoot a YouTube video…  is on YouTube. As for a good shooting location, you can do better than your bedroom. Your public library should have a conference room with a whiteboard that you can reserve for very little or for free. In addition to shooting video of yourself with a camera, you may want to have parts to the video that capture your computer screen to put into the video. That is done with screen recording software. The most popular brand is Camtasia, but it's expensive (around $300). They do have a trial version though. Once your video is done and published, don't forget to update your professional network through LinkedIn and other social media.
Imagine how this will play out in your first IT interview. If you are in the running with another similarly qualified candidate for say, a help desk position, and you can show a well done video of your skills- who do you think will get the job?
Month Ten
At your ten month check-in, here is what you should have accomplished:
Solid MS Office skills
Participation in IT projects at your current job or moved to a job that provides IT opportunities
IT Fundamentals certification
A+ certification/ Healthcare IT technician certification, or
MS Server or Windows certification
Creation of a YouTube video showing your presentation and/or training skills
Updated all accomplishments on your LinkedIn profile
Continue to build your professional connections
Pick up other skills
There are a few other skills that you can continue to pick up as you practice what you've learned up to now. If you still haven't had exposure to any electronic health records systems, here are a few systems that you can get demo versions of to set up and play with on your own:
Amazing Charts – This is a EHR that is targeted toward small to medium sized physician practices. You can download a demo version to your PC, then play around with adding and scheduling patients, performing visits, closing encounters, and more. You can't perform all of the available functions in demo mode, but you can certainly learn something about how these systems work.
Practice Fusion – This is a free web-based EHR that is also marketed to small to medium sized physician. Once you set up your account, you can enter some users and patients, and start exploring the features.
OpenVista – This is a modified version of VistA, the open-source EHR that is used widely in the Veteran's Administration and Department of Defense. You can download this to your PC and play around in demo mode. (In 2015, the VA/DOD announced that they will deploy an enterprise wide solution from Cerner. This will take some time, so the VistA system is here for now.)
Also if you have the time, you would benefit by learning just a little computer programming. Ok, maybe that threw you off! Take a deep breath and stay with me here. I'm not talking about coding to the level of building the next great software. There are lots of resources to help you get just a little bit of exposure to programming in just a few hours. Head over to www.code.org and check out their vision for everyone to learn just a little about coding. Hey, their learning modules start at the kindergarten level, so I know you can do it!
Months Eleven through Twelve
This is the home stretch, so it's now time to get serious about job hunting. Hopefully, you have developed some professional contacts through work, school, Meetup, and LinkedIn. You should make sure all of your accomplishments are up to date, and then get registered on job hunting sites like Monster, Careerbuilder, and Indeed. Also consider that many regional areas have their own local job boards. Seattle, for example has nwjobs.com.
As far as the jobs you should be looking for: For a lot of folks, the first Healthcare IT job they get is on the help desk. This is a fine place to start, as it provides plenty of opportunities to move up.
Also, keep things positive by thanking those who have helped you along the way, and look for ways to help those who might be coming up behind you.
---
Next Up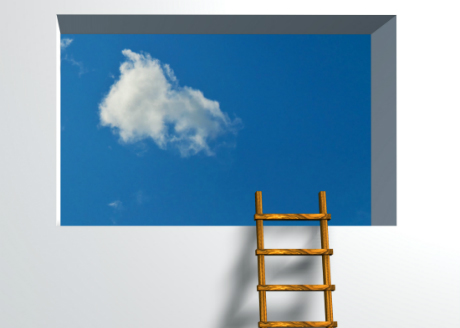 There are a lot of different paths to a career in Healthcare IT, and one of the easiest ways to transition is from another department in a hospital. When I started getting serious about my career path, I took a job ...
Read More
Summary
Article Name
From CNA or MA to Health IT in 1 Year Or Less
Description
Do you work as a CNA or MA in Healthcare, and would like to move to Healthcare Information Technology? This is the post for you! I'm going to give you a detailed month-by-month plan to help you land that first Healthcare IT job in one year or less.
Author