In a hospital IT department, it's important to have an understanding of the medical devices that are being used in your organization. Many of those devices communicate data to and from many other systems, including electronic medical records. IT staff will work with the device engineers and Biomed technicians to configure communications settings, validate data, and refine workflow tasks. While you may not work directly with these devices, a bit of understanding on medical devices and the top medical device companies can't hurt.
My experience with medical devices is mostly in the Outpatient setting, involving EKG and Spirometry devices.
While most of the companies covered here have operations and products outside the device area (sometimes many), some don't have much of a connection to a hospital IT department. For that reason, I'll focus only on the devices that have a connection to a hospital Information Technology department.
Johnson & Johnson Medical Devices
2016 revenue $25.1 Billion US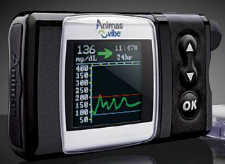 The largest supplier of medical devices is the giant health services company known as much for their consumer health division. Some IT related products from them are through their Animas division, which produces insulin pumps and Diabetes management software. Another J&J division is Biosense Webster, which produces a 3D Cardiac mapping product called CARTO 3.
GE Imaging
2016 revenue $18.3 Billion US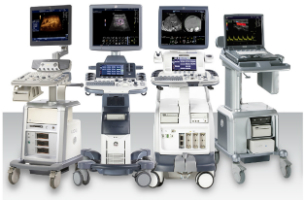 GE Healthcare is another behemoth in the medical device industry. They manufacture and market every kind of imaging equipment: MRI machines, CT scanners, PET scanners, and ultrasound units. They also make EEGs, EKGs and more, as well as the software packages that manage the data for the connected devices.
A common product that is used in clinic environments is the MUSE line of ECGs. They integrate with the top EMRs to store the ECG readings in the patients' medical records.
Medtronic
2016 revenue $28.8 Billion US
This Irish-based device manufacturer has US offices in Minnesota, and makes Cardiac Rhythm technology, Diabetes pumps, and surgical imaging systems. Before they relocated their operations to the US, Medtronic had the largest market cap of any company in Ireland.
Siemens Imaging
2016 revenue $15.2 Billion US
Germany based Siemens is another huge multi-national medical technology company with offices in several US locations. In August of 2014, their health technology division was purchased by Cerner Corp of Kansas City, MO for $1.3 Billion. They make medical devices for Oncology, Cardiology, Critical Care Units, Surgery, Audiology, and Anesthesiology, as well as multiple imaging products.
Baxter Healthcare
2016 revenue $10.2 Billion US
Baxter is best known for their infusion pumps, which seem to be in just about every hospital in the US. They also make dialysis machines and other renal products. 
Philips Healthcare
2016 Revenue $12.4 Billion US
Produces many imaging products such as CT Scanners, X-Ray Devices, and MRI Machines. They also have products for Nuclear Medicine, Emergency Care, Cardiac, and Life Support. 
Here are some other medical device companies of various sizes that are not in the top list above, but have a presence in many clinical settings: 
Fresenius -Various IV and Infusion pumps
Draeger Medical – Critical Care, Emergency and Perinatal devices and monitoring
Midmark – ECG, Spirometry, and Dental imaging
Mortara – ECG and other Cardiac diagnostics
CareFusion – Infection Control, Infusion Pumps
Medical Device Communication Standards
Medical devices can use several different standards for communicating data to other systems. At the lower technical level, devices use a standard called ISO/IEEE 11073. Most IT staff will never get deep under the hood. If you implement a medical device in a hospital or clinic, you're more likely to use the next two standards:
Health Level 7 (HL7)
HL7 is a messaging protocol to handle the formatting and transmission of data between clinical systems. It is displayed in human-readable text, and is not too difficult to learn. The data structure consists of messages and segments that are separated by the pipe symbol '|'. For more on HL7, see this page on Interfaces.
DICOM Standard
DICOM stands for Digital Imaging and Communications in Medicine. It is a standard specifically for transmitting, storing and viewing digital images. Almost all digital imaging devices such as X-Rays and MRIs use the DICOM standard.
Biomedical Careers
If you want to work with medical devices as a career, your best bet is to go for a Certified Biomedical Equipment Technician (CBET) certification. CBET certification is governed by the AAMI. The site will give you everything you need to get started: (AAMI Certification)
Certified Biomedical Equipment Technician
Requirements to sit for the CBET certification exam are one of the following:
Associate's degree in biomedical academic program and two years full-time Biomed work experience; or
Completion of a U.S. military Biomed technology program and two years full-time Biomed work experience; or
Associate's degree in electronics technology and three years full-time Biomed work experience; or
Four years full-time Biomed work experience.
While the certification is called CBET, the job role is typically called BMET – (Biomedical Equipment Technician).

Your easiest employment opportunities with CBET certification would be in one of these three areas:
Working at a local hospital as a BMET
Working for one of the device vendors
Working for a contracting firm who supports organizations who outsource this work
Biomedical Engineering Job Prospects
The 2012-2013 edition of the Occupational Outlook Handbook from the Bureau of Labor Statistics reported that the job demands for BMETs will rise by 31% from 2010 to 2020. This is in contrast to an overall job growth expectation of 14%.
Next Up: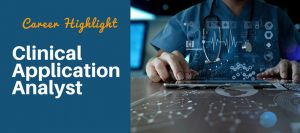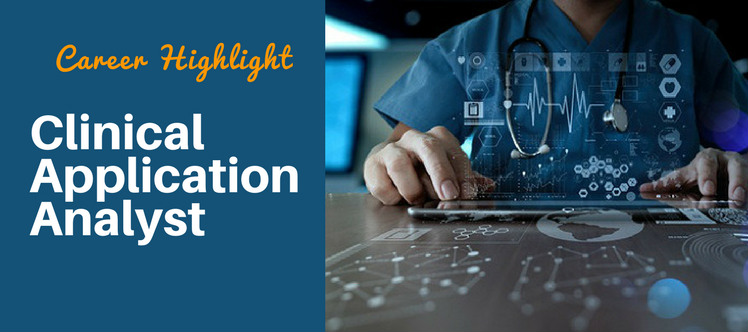 One of the hottest jobs in Healthcare IT for several years now has been the Clinical Application Specialist or Clinical Application Analyst. When a Healthcare IT vendor signs a contract to implement a given system for a Healthcare ...
Read More
Credit: mddionline.com for financial data on some of the companies.
Summary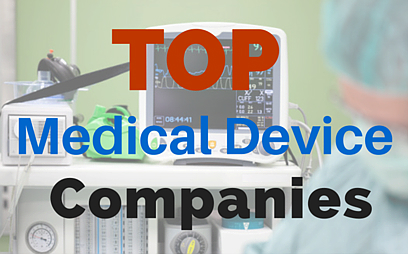 Article Name
Top Medical Device Companies and Biomed Certification Basics
Description
Top medical device companies. Covers the top medical device manufacturers, Medical Device Communication Standards, and the basics of BMET Certification.
Author
HealthcareITSkills.com
https://healthcareitskills.com/wp-content/uploads/2017/12/cropped-healthit-green-logo-1.png