What is the Triple Aim? The Triple Aim in Healthcare is a concept put forward by the Institute for Healthcare Improvement that is intended to drive Healthcare organizations and providers to simultaneously implement programs that:
Improve the patient care experience,

Improve the health of patient populations, and
Reduce the per capita cost of health care.
These simple sounding concepts are easier said than done, and not surprisingly require a significant investment in Healthcare Information Technology to implement and measure. Let's look at each component of the Triple Aim and consider how Healthcare IT comes into play.
Improving Patient Experience
Healthcare organizations have traditionally been behind other industries in adopting patient-friendly technology that makes it easier to interact with providers. However, the past several years have brought a lot of new technologies that help organizations to meet the aim of improving the patient experience. Here are a couple of examples:
Patient Portals
We've had online banking for over twenty years now, and finally patient portals are becoming the norm as patients take advantage of online appointment scheduling, secure messaging to physicians, and review of test results. Patient portals are also used to follow up with patients to invite them to provide feedback on their experiences.
Published Wait Time Calculations
Many hospitals now have systems that provide real-time estimates of Emergency Room and Urgent Care wait times that get published to websites as well as electronic billboards near hospital campuses. (Author's note: While this technology is convenient, I wonder if publishing ER wait times encourages over-use of the ER1).
Improving the Health of Patient Populations
This is the big one. Population Health2 is probably the hottest area of Healthcare IT at the moment. With the creation of Accountable Care Organizations from Health Reform, participating organizations are building technology solutions to reward providers based on the health outcomes of patients, not just on the volume of services delivered. In order to achieve healthy outcomes, organizations must implement population health analytics and data management tools that transform numerous clinical data points into reports that help care managers to reach out to at-risk patients. My hands-on experience involved implementing a population health program for a hospital in the Seattle area using Epic's Healthy Planet tools.
Reduce The Cost Of Healthcare
This is the hard one. In the US, we spend more per capita than any other developed country, with lower quality outcomes than our peers. Healthcare is currently around 17% of our GDP. The cost component of the Triple Aim encourages Healthcare organizations to lower costs using methods such as:
Enrolling high-risk patients in intensive outpatient care programs to proactively manage chronic conditions in a Primary Care setting, reducing the likelihood of hospital admissions,
Monitoring prescriptions to improve the ratio of using lower cost generic medications,
Identifying patients who over utilize the Emergency Room, and direct them to Urgent Care and Primary Care clinics.
The good news is there have been a number of success stories reported by the Institute for Healthcare Improvement. Consistent with the focus of this site is the reality that Healthcare technology is playing a vital role in meeting these goals. Source: Healthcare Cost Cutting
I do realize that my profession is a significant contributor to the cost of Healthcare. Technology isn't cheap! However, I see every day where Healthcare IT is making a difference in at least some aspects of cutting costs, as well as the health outcomes and patient experience. What do you think? You can always reach out to me from the contact form on this site, or on Twitter @HealthITSkills.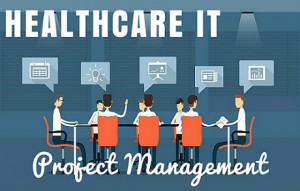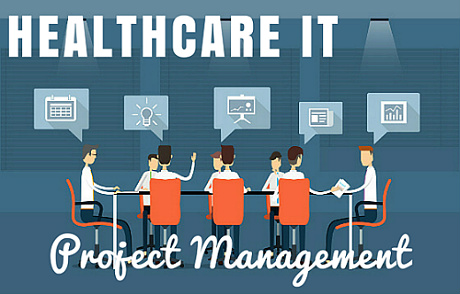 Congratulations! You've been picked to lead or participate in a clinically related IT project for a Healthcare vendor, hospital, or group of clinics. It may be the selection of an electronic medical records system, a ...
Read More
Summary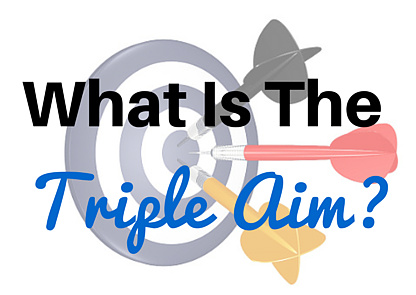 Article Name
Description
What is the Triple Aim? The Triple Aim in Healthcare is a concept put forward by the Institute for Healthcare Improvement that is intended to drive Healthcare providers to simultaneously implement programs...
Author
HealthcareITSkills.com
https://healthcareitskills.com/wp-content/uploads/2017/12/cropped-healthit-green-logo-1.png